The Millennial Generation And Today's Workforce – Making It Work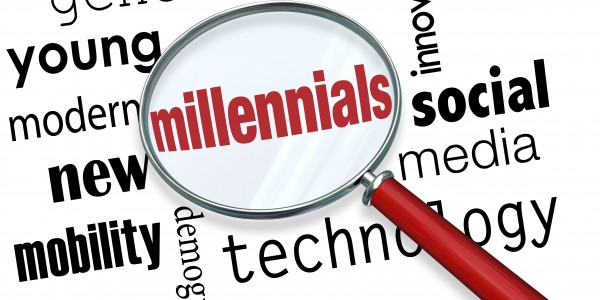 With so much negative thought out there on the millennial generation it's good to see more articles looking at the millennial generation holistically – and I'm not talking about a defense of the generation. Does the millennial generation deserve to be vilified? No. Do millennials need to be responsible for how they operate in the world? Yes.
There seems to be a pervasive pattern that every generation always has a similar response to the upcoming generation: conform or get out. I think saying one generation or the other should conform is a dangerous road to go down. The current workforce is not "right" and millennials are not "right". The question is how do people, old and young, work together in an ever-evolving landscape?
"Adapting to the workforce as it is" is a a dangerous sentiment on it's own – you can't resist change and evolution my friends! I think it's important to note I'm not taking sides, my whole point is taking sides is stupid – it's a fault of being a human that brings all the suffering we have today. Figure out how to work and grow together – we would be in a very different planet right now.
Millennials do need to be responsible for many things as they are entering the workforce; we see a very common naiveté among millennial candidates that often translates to or is interpreted a lack of professionalism and sometimes a sort of selfishness. Millennials need to make sure they are acting appropriate to the situation they are in, honoring the other people around them instead of living and acting from their own little self-centered bubble.
Conversely, companies need to be adapting their cultures, office environments, perks, incentives, growth opportunities, communication structures, and compensation packages to attract and retain the absolute rockstars that the millennial generation is producing. Companies like Google, Amazon, and Apple are reaping the benefits of this strategy.
Bottom line, if we all adapt and look from working together in ways that empower and support everyone, then maybe we can create the strongest and most productive workforce yet!
Keywords: executive recruiting, recruiting, advertising, marketing, media, sales, pr, public relations, business, financial, hiring, ad agency, san diego, miami, atlanta, new york, los angeles, chicago, san francisco, long beach, lance winsaft, lily winsaft, Aldebaran Recruiting, corporate politics, customers, client, digital marketing, negotiation, small business, salary, candidates, cpa, millennials, generation z
Testimonials
"Working with Aldebaran Associates was an excellent experience. In today's job search environment, finding a recruiter that represents you and sells you well has become very difficult. Aldebaran took the time to research thoroughly my professional background and assessed quite well the match with my current employer." "By caring for the candidate's interests and those of their clients, Aldebaran maximizes the successful outcome of their business. They have a pool of happy corporate clients and a pool of happy, well-placed candidates. I personally would recommend Aldebaran Associates to any corporate entity looking for excellent talent."
T.H., Channel Sales Manager – Latin America
"We are a mid-size company in Atlanta with very specialized staffing requirements. We all liked Lily from the beginning because she really took the time to understand our business. We have been very satisfied in all our dealings with her firm for six or more years now. Aldebaran Associates has carefully and diligently completed several searches for us... our receptionist, our accounts payable clerk, our CFO, other key staff members... some of our very best people... all came to us thorough Aldebaran."
G.B., President Mid Size, High-End Specialty Residential Construction