The Aldebaran Recruiting team is a pleasure to work with. With every position they have helped us with, they took extra care to really learn the critical details needed to find us the right match. We are in a specific niche within fashion and apparel and the Aldebaran team was very skilled to show us candidates with the right expertise that fit perfectly into our company culture. They pay attention to every detail and are excellent communicators. They make our lives easier!
Jennifer Wasik
Vice President of Marketing | Occasion Brands
The Aldebaran team provides excellent client service and sources wonderful talent. I've worked with several recruiting firms throughout my career and I can certainly say that the Aldebaran Recruiting team is top notch. The technology space is extremely competitive for talent, especially for marketing candidates. I have been able to rely on the Aldebaran team to go above and beyond to not only find great talent, but to represent my company's brand with my utmost confidence and trust.
Matt Kaufman
Chief Marketing Officer | Qualia

It's been a pleasure working with the Aldebaran team. They've consistently listened to Kepler's unique needs and delivered high-quality, engaged candidates. It's clear that they are looking for candidates for our roles specifically, not just sending over every resume that checks our boxes. They invest time in our roles, sharing candidates whom they have personally screened and are excited to present. We can count on them to stay involved throughout the hiring process to nurture candidate relationships and facilitate efficient scheduling. I highly recommend Aldebaran Recruiting!
Rebecca Ryan
Associate Vice President, Talent | Kepler Group
Aldebaran Recruiting has been a great partner as we've grown as an agency. The team spent a great deal of time getting to know our agency, our team and our culture ensuring they brought candidates that were right for us. We were always presented with top tier talent at all levels in the highly competitive life sciences market. Service by our agency's Aldebaran team was outstanding, timely and more importantly, personal. When it came time to make an offer, the team handled the process with the highest professionalism and care. We wouldn't hesitate to recommend Aldebaran to anyone
Matt Middleman
CEO | LifeSci Public Relations

Working with the Aldebaran team is truly a pleasure in all facets of the recruiting process. They really pay attention to the details and nuances of the positions we're looking to fill so that we're getting qualified candidates every single time. They are a trusted partner and have become an extension of our talent team.
Rob Oquendo
Chief Innovation Officer | Spectrum, GLOBALHealthPR
We hired Aldebaran to identify candidates for a very unique search, and they were able to identify two seasoned Business Development Managers with the relevant skill sets we required. We will continue to use their services and highly recommend them.
Sergio Picon
Senior Vice President, Sales And Business Development | EthosEnergy Group
The Aldebaran Recruiting team has proven themselves to be a dedicated partner for us. One of our biggest challenges is finding talent with the right industry experience experience and they have always done a good job honing in on this for us. They are big on communication which makes things run smoothly and easily. Not to mention that they are just a great group of people! I certainly would recommend them for any recruiting needs.
Michael Woolard
CFO and COO | Koia

Evolv is growing rapidly, but given our standards in hiring and a highly competitive job market our internal recruiting efforts and websites just weren't generating the results. Lance from Aldebaran reached out exactly at the right time, and their blend of industry focus and boutique expertise was a match. We've been hiring in both marketing, sales and technical positions. Within a few months, Aldebaran placed candidates into several of our positions, and has filled our pipeline for new positions with highly qualified prospects.
Jonathan Epstein
Chief Strategy Officer | Evolv Technologies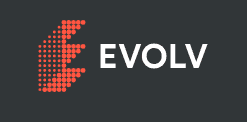 Aldebaran Associates has been our best recruiting source for years. Their staff ensure access to the strongest network of professionals in our market. One of the biggest strengths of Aldebaran is the time they take to understand your company's needs to make the best possible match of job applicants to the skill requirements and culture of the organization.
Lourdes Norton
Vice President, Sales | Viscom International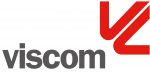 In my career I have worked with several recruiting business partners yielding results that varied from good to average. Aldebaran Recruiting is in a class by itself. They have consistently exceeded my expectations over the last six years. Their services are distinctly characterized by professionalism, innovative business solutions and commitment to quality. Aldebaran's ability to anticipate my needs, provide customized recruitment strategies and service my account with detail and attention, makes them an invaluable ally in the business community.
Mark Hamilton
Director of Human Resources | AmericasMart
I would like to say that you and your team are by far some of the most talented people I have ever worked with. Your attention to detail in assessing our needs, providing us with qualified candidates, and closing the deal is unsurpassed. Based on my recent experiences with you, I would highly recommend Aldebaran Recruiting to any organization seeking professional talent at a senior level.
John Franco
Vice President | AIT Group
The Aldebaran team is our secret weapon in today's extremely competitive recruiting environment. Any company is only as good as its people and ours is much better off as a result of the top notch talent that Aldebaran continues to deliver to us each executive search we engage them in. They remain connected to all those on our team that they recruited and remain integral in the ongoing development and happiness of our team members, which has been critical in retaining our highly talented group. We love working with Aldebaran Associates and can't imagine not having them as an extension of our team.
Matthew Doyle
Vice President of Marketing | AmericasMart Atlanta
I have worked with a variety of recruiting agencies over the course of my career. Big, small, and everything in between.  Recruiters can be an incredibly valuable resource, but like many industries, the level of service can vary widely. When I say that the Aldebaran team is the best agency that I have ever worked with, I am not exaggerating. Professional, innovative, nimble, intentional, are just a few of the words that come to mind. You will come to expect personalized service, undivided attention, and an intentional search. These humans have raised the bar for recruiters everywhere.
Gregory Hall
Director of Stores | Occasion Brands