What does the perfect data analyst resume look like? How can you create an eye-catching resume for a data analyst's profile? Employers look at your resume only for a few seconds. Within that time, it's essential to grab their attention and showcase all your skills. How can you grab their attention in just a few seconds? Tailor your resume as per the requirements of the role to catch the recruiter's eyes. 
Data is used for decision-making and understanding customer behavior. It can help a business thrive by making better decisions. Therefore, job opportunities in the data industry have increased. If you are looking to become a data analyst and do some number crunching, it's a great decision. A premium quality data analytics course can take you closer to your destination. Let's suppose you learn all the essential data analyst skill sets from an online course and work on end-to-end projects. But to get a job, you need to build a resume that highlights your skills and narrates the right story for you.
In this blog, you will find some useful tips to prepare a data analyst resume that shines its way to the top. Let's quickly get started and see how you can build a strong resume for yourself. 
The guide to a professional data analyst resume
       -Include precise contact details 
At the beginning of your resume, include your contact details. Moreover, present your contact information precisely. It gets easy for HR professionals to get in touch with you if you include the necessary contact details right at the top. Industry trends change, and so do resume writing tips. Today, you can add the name of your country and state without including your postal address! Your contact number and email address should serve the purpose.  
       -Add a link to your GitHub/ LinkedIn profile
At the top, include a link to your GitHub profile where you have linked all your work. Before proceeding ahead with your resume and other details, recruiters prefer to check the projects you have completed to date. It helps them gauge your skills and your experience in the domain. Adding the link to your LinkedIn profile can also make your resume strong. Nowadays, recruiters prefer to check LinkedIn profiles as it helps them know your identity. 
       -Add a crispy professional summary at the top
Remember, we talked about attracting the interviewer's attention within just seconds? Include a crisp and concise summary of your professional life at the top of your resume to grab the recruiter's attention. The summary should include your working experience and your accomplishments. Consider your professional summary as a pitch that will help you gain the recruiter's attention. When writing a resume, remember you have too little space to create a huge impact. 
Therefore, craft it accordingly. 
       -Add your skills 
It's time to showcase your skills. The best way to highlight your skills is through categorization. Often, candidates make the mistake of making their resume cluttered and including all the skills in one place. However, for making your resume attractive and elegant, it's best to categorize your skills. The different categories you should include in your resume can be programming, visualization, database, soft skills, etc. It will help you present a clear picture of your skills and experience. 
       -Certifications and Awards 
It's also essential to include your accomplishments in your resume. Why not? A data analyst's primary responsibility is to help businesses thrive. While doing so, you will often achieve great feats and results. Highlighting your awards and achievements can help you stand out from the crowd. Moreover, awards can help you highlight your soft skills, such as teamwork, critical thinking, etc. 
If you helped a business increase its sales by 10%, highlight it as an achievement! Make sure to include the outcomes you achieve as a data analyst. If you completed a data analytics course and received a certificate, highlight it in your portfolio! However, add only relevant achievements and certifications. Your recruiter might not be interested in the trophies you won in a football championship! 
       -Include your experience 
Showcase your industry experience precisely. Include your industry experience in the next section. Add details such as your previous employers and the impact you successfully created through your skills. Remember to make it crisp and concise. Instead of writing lengthy paragraphs, using pointers might be a good choice. While preparing your resume, include all the concrete details. Also, include the merits and achievements during your tenure. It will help the recruiter make an informed decision and know your past performances.
       -Use the right words
While preparing your resume, use words like "established", "achieved", etc. to reflect your confidence. It's important to make the recruiter feel that you are confident about the position and that you are ready to help the organization thrive. Using the wrong words can create a negative impression in the recruiter's mind. The right language will help you describe your role and tasks precisely, and make your resume strong. 
Optimize your resume for the role, and make sure to include the right keywords. While applying for an important role, you will prefer to make the most of your chances. Nowadays, organizations use ATS systems to analyze resumes. Use the right keywords dedicated to your job to make it past the ATS. Also, using the right keywords and language will help you stand out from other candidates. 
Once you have followed all the steps, it'll be essential to check your content. Check your resume for spelling, grammar, and formatting issues that might affect the look of your resume. Recruiters often dismiss a resume as soon as they spot typing errors. Make sure to maintain consistency across all verticals. Before sending your resume, avoid all the turnoffs and make sure that your resume is all-set for the recruiter's eyes. 
Following these tips will allow you to carve out a resume that helps you attract interest from the job market. A resume has some common guidelines people fail to acknowledge. Once you start following the guidelines, your resume will start speaking for itself. Learning data analyst skills is important to gain knowledge of the industry and work seamlessly. However, building a solid resume is equally important. A strong resume can aptly narrate your story. A resume is the first thing your recruiter will see. It's important to include all the relevant information and skills regarding the job post. It helps you create a positive impression and attract interest from the job market. It will get you the calls you have been waiting for! Therefore, make it top-notch!   
Author Bio: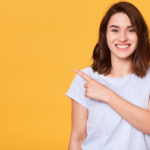 Rose Young loves to write about Python programming, Power BI and Data Analytics related content in a way that even a student in 5th grade could grasp and get interested in it. Currently, she is free-lancing to filter-out and hand pick content and insights related to the best courses available online for Python, Power-BI Data Analytics like Codebasics.