Our CEO, Lily Winsaft On The Brink Of Getting Published – First Novel, See Link!
Wake the F*ck Up
A Young Man's Souljourn

Synopsis
Young people are faced with all kinds of turbulent experiences. So many of our children today are battling depression, anxiety and addiction. Suicide rates among children and young adults is skyrocketing. This is alarming. We must teach our young people that suffering is not necessary. We must teach them to wake up to their true light, to their divine potential!

This story is based on the real experiences of a young man who suffered an unspeakable life from a very early age. It was an age in which what he should have been experiencing was bedtime stories, birthday parties, and Little League. Instead, Daniel was repeatedly abused and neglected, eventually becoming a ward of the state of Massachusetts . . . a state that ultimately allows him to fall through the cracks.

His journey to enlightenment serves as an inspiration for all of humanity.

Author
Lily Winsaft spent over 25 years in corporate America and owns a recruiting company that is currently managed by her oldest son. She studied psychology in college and was raised in a home where metaphysics was the backbone of all teachings. Reincarnation, karma, the chakra system, astrology, mythology, clairvoyance, etc. were all family suppertime topics.

She had a very interesting adolescence and young adulthood in which she practiced meditation, yoga, dreamwork, and out-of- body travel. Later, her professional career focused on Sales, Recruiting, and Coaching (Career, Executive and Life). She is an entrepreneur at heart and an aspiring writer.
In her early 40's she became a certified ThetaHealing practitioner and has witnessed hundreds of energy healings. Lily is also a highly skilled Akashic Records reader and regularly teaches classes at the Jamar Enlightenment Center in Palm Beach Gardens. Her soul's purpose in this lifetime is to be of service to humanity by helping people remember who they are and why they are here. She facilitates Transformational Breath sessions, teaches the DreamWorker™ Protocol & Technique (a process she created), leads meditations and is an avid beach walker.
Learn more and preorder at: https://publishizer.com/wake-the-fuck-up/#horizontal
Keywords: executive recruiting, recruiting, advertising, marketing, media, sales, pr, public relations, business, financial, hiring, ad agency, san diego, miami, atlanta, new york, los angeles, chicago, san francisco, long beach, lance winsaft, lily winsaft, Aldebaran Recruiting, corporate politics, customers, client, digital marketing, negotiation, small business, salary, candidates, cpa, millennials, generation z, interviews, coaching, job description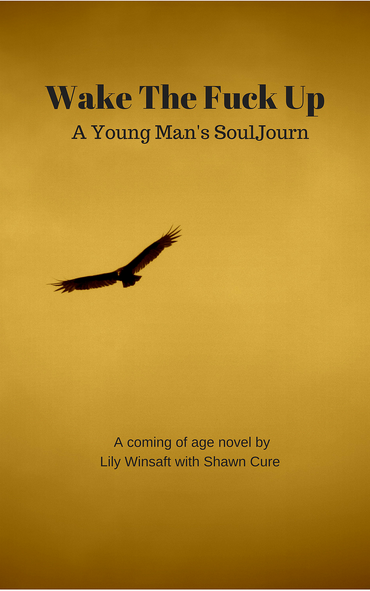 Testimonials
"Lily and the team at Aldebaran have placed me in my last two positions. During our sessions, I mentioned to Lily how much I liked Atlanta and my desire to find a position that matched my skill set and career goals. Lily made sure of this, and also understood my need for a good cultural fit." "Not only did Lily accomplish these things, she keeps in touch on a consistent basis, just checking in to see how things are going. That's a lot more than I can say of many executive recruiting firms. I highly recommend Aldebaran Associates to anyone looking for that next career move, or any company seeking new talent."
J.D., Account Director Top 5 Interactive Advertising Agency in the SE
"We are a mid-size company in Atlanta with very specialized staffing requirements. We all liked Lily from the beginning because she really took the time to understand our business. We have been very satisfied in all our dealings with her firm for six or more years now. Aldebaran Associates has carefully and diligently completed several searches for us... our receptionist, our accounts payable clerk, our CFO, other key staff members... some of our very best people... all came to us thorough Aldebaran."
G.B., President Mid Size, High-End Specialty Residential Construction